TRAVEL MANAGEMENT COMPANY
Travel Agency
BLUESKY - THE MOST TRUSTED TRAVEL MANAGEMENT COMPANY FOR ALL YOUR TRAVEL NEEDS
Fully accredited IATA Travel Agency in Mauritius, BlueSky holds the American Express Global Business    Travel franchise for Mauritius since 1974 and Mozambique since 1998. It has a network of travel management companies in the Indian Ocean and Africa region covering Mauritius, Mayotte, Mozambique, Reunion and Madagascar.
OUR OFFICES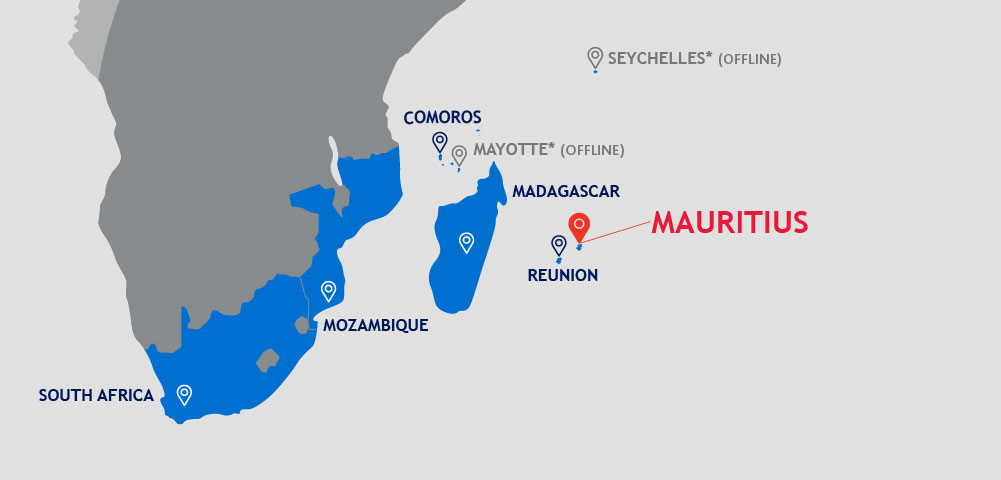 OUR PROMISE
With a workforce of fully qualified travel staff, BlueSky American Express Travel is in a position to provide its customers with a level of quality service that consistently meets or exceeds expectations through the following approach: Customer focused, Performance Driven, Teamwork and Commitment to Operational Excellence. A 24/7 service is provided to clients.
TRAVEL WITH THE PEACE OF MIND
To make your travel experience as smooth as possible in this post-pandemic situation, BlueSky travel experts have all the latest travel and safety information and restrictions that will be communicated to you prior to your travel.
WELCOME TO THE FUTURE OF THE TRAVEL INDUSTRY
BlueSky offers their clients access to a Corporate Booking Tool, an easy, simple and flexible way to manage all their travel. Clients have the autonomy to book their trips 24/7, in a few clicks only. With this tool, they have full transparency and control over their business trips and are able to monitor their travel expenses better.
OFFSET YOUR CARBON FOOTPRINT
Turn your corporate travel program green and reduce your carbon footprint by offsetting your business travel carbon emissions through FlyGreener, BlueSky's carbon offset program.
From booking to managing, your business travel has never been easier and so hassle-free.
GET IN TOUCH WITH THE EXPERTS TODAY